Do you feel like you've subscribed to way too many YouTube channels, and it's just too hard to keep up? Don't worry! We've got a super cool trick to help you quickly Unsubscribe All YouTube Channels with just one click!
Table of Contents
Introduction
Subscribing to lots of YouTube channels can make your feed messy and confusing. In this blog post, we're going to show you how to use a special tool to make your YouTube life simpler. Get ready to clean up your subscriptions and enjoy YouTube even more!
Step 1: Check Your Subscriptions
First, let's see how many channels you've subscribed to:
Go to YouTube and click on the "Subscriptions" tab.
Then, click on "Manage" to see a list of all the channels you've subscribed to.
You might be surprised by how many there are – I had over 34!
Step 2: Install YouTube Unsubscription Magic Tool
Now, let's introduce you to the cool tool that will make this whole process easy:
Click on this special [link] to get AUTOMA.
When you're on the AUTOMA page, click "Add to Chrome" and then click "Add Extension" when a pop-up shows up.
Step 3: Setting Up AUTOMA for YouTube Unsubscription
Now, let's set up AUTOMA to do its magic:
Welcome to the AUTOMA dashboard. Click on "Workflow" and then choose "Browse Workflows".
Type "YouTube" in the search bar to find what you need.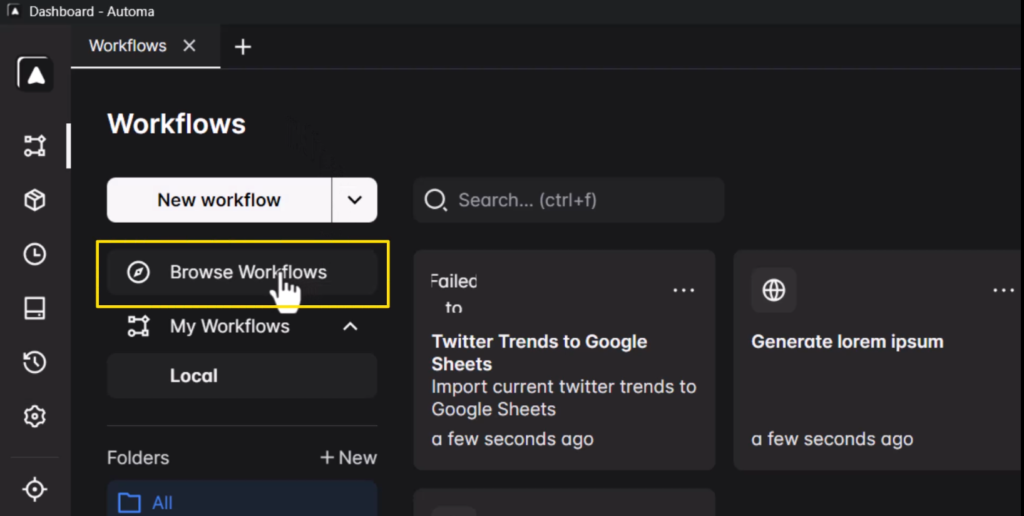 Look for "YouTube Mass Unsubscriber" and click on it. Then, hit the "Add to Extension" button.
You'll get a message that it's been added successfully.
Step 4: Unsubscribe with a Single Click
The final step is where the magic happens:
Click "OK" to close the notification, and you'll notice a new workflow called "YouTube Mass Unsubscriber" in your AUTOMA dashboard.
Simply hit the "Play" button, and AUTOMA will start the process of unsubscribing you from all your channels, one by one. It's that easy!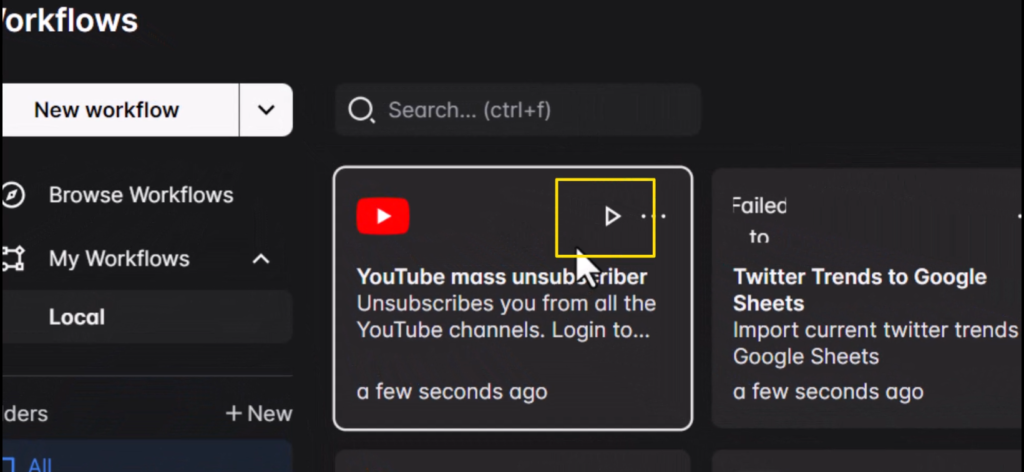 Step 5: Enjoy a Clean Feed
Once AUTOMA has completed the process, refresh your YouTube page. You'll be delighted to see that you've successfully unsubscribed from all those channels that were overcrowding your feed.
Conclusion
Managing your YouTube subscriptions doesn't have to be a daunting task. With the "AUTOMA" tool and our easy-to-follow guide, you can enjoy a clutter-free YouTube experience in just a few clicks. Say goodbye to subscription overload and hello to a more enjoyable viewing journey!